The Microb'UP Institute is associated with two multidisciplinary doctoral schools of the Université Paris Cité: ED 562 "Bio Sorbonne Paris Cité" (BioSPC) and ED 563 "Medication, Toxicology, Chemistry, Imaging" (MTCI), which cover a wide range of topics and bring together all the teams of the Microb'UP Institute.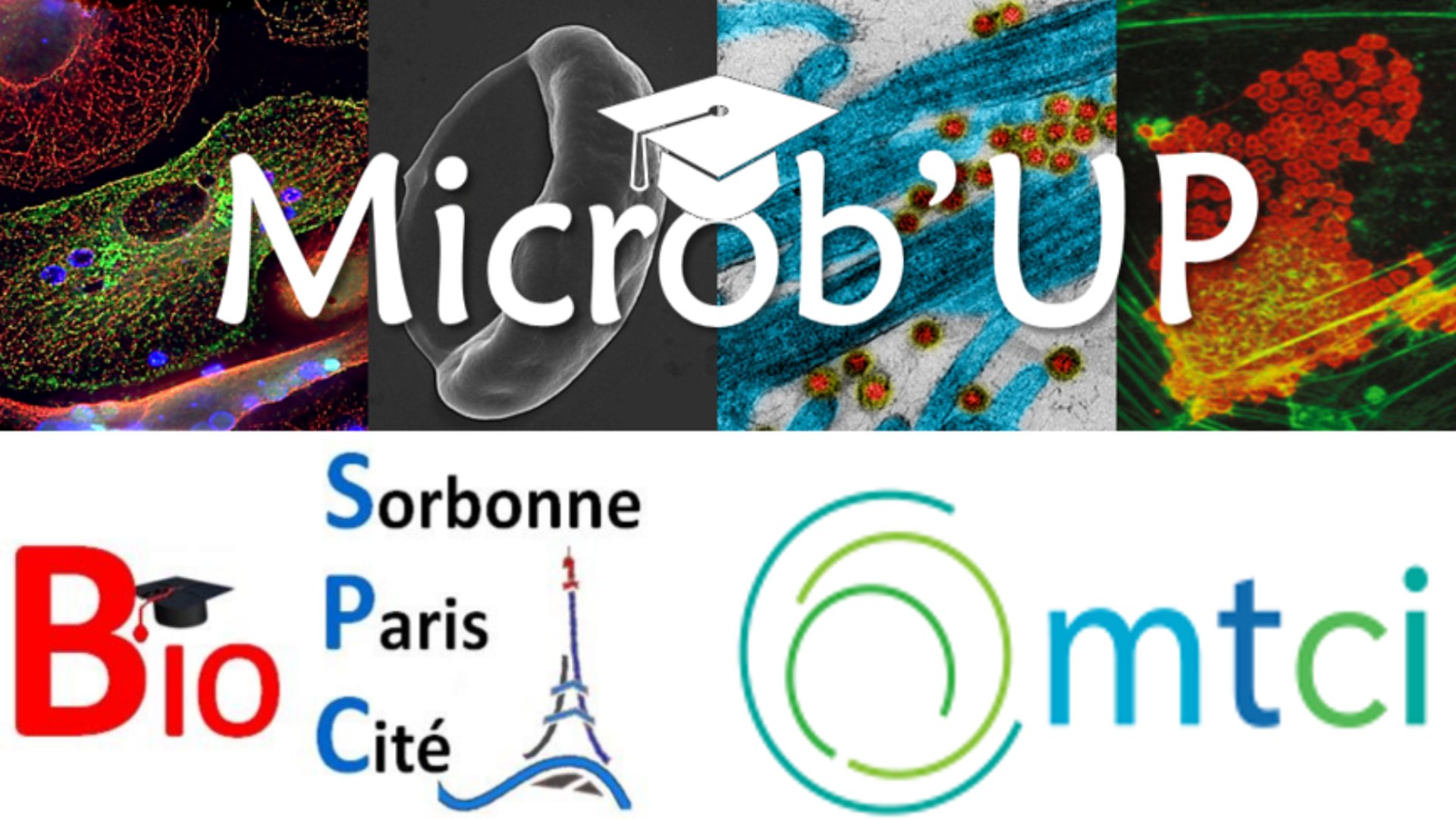 Microb'UP is associated to BioSPC and MTCI doctoral schools
BioSPC, ED562 (https://ed562.u-paris.fr/): this doctoral school offers to PhD students a very wide range of fields covering most of the disciplines of Biology and an offer of laboratories for the preparation of their thesis that has few equals in France and Europe. BioSPC is divided into four departments with a strong autonomy:
– Department of Cellular and Molecular Biology, Physiology, Physiopathology (BCMPP)
– Department of Development, Genetics, Reproduction, Neurobiology and Aging (DGRNV)
– Department of Immunology (IMMUNO)
– Department of Infectiology Microbiology (IM)
eMail: ed562.bio@u-paris.fr
MTCI, ED563 (https://ecolesdoctorales.parisdescartes.fr/ed436/): this doctoral school covers a broad multi-disciplinary field, ranging from fundamental questions to clinical applications, with biomedical and therapeutic research as a common thread. The objective of the PhD school is to offer PhD students a rich and stimulating multidisciplinary environment, allowing them to enrich their initial skills to better understand problems at the chemistry/biology/health interface. To achieve this, it relies on a group of internationally recognized research teams, capable of offering training through research of the highest level.
eMail: ed563.mtci@u-paris.fr

Microb'UP meeting, May 22, 2023. 9:00AM, 2:00PM The IHM Microb'Up organizes a scientific meeting which will take place on : Monday May 22, 2023 from 9am to 2pm Amphithéâtre Vulpian, 12 rue de l'école de médecine, 75006 Paris Theme: Contribution of organoids in the...